Nelson Cruise Hop on Hop off Wine & Beer Tour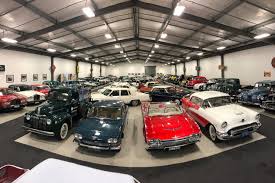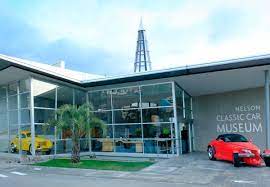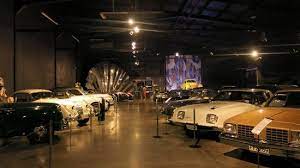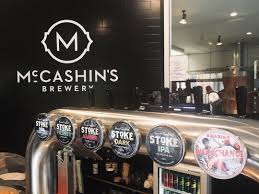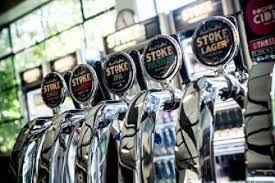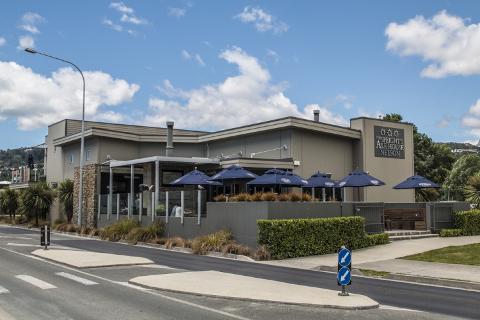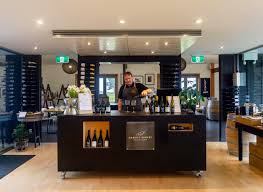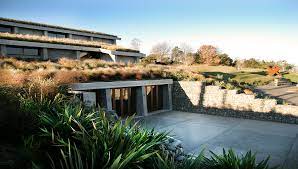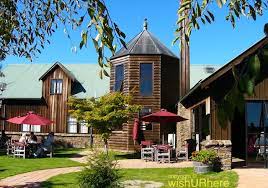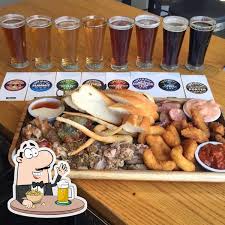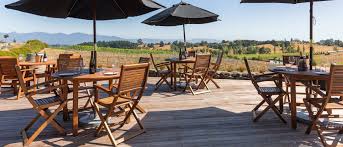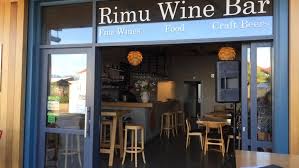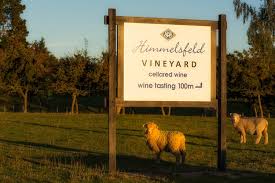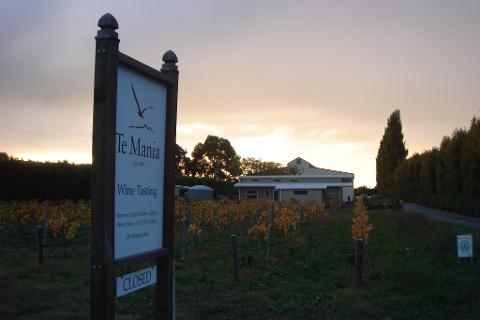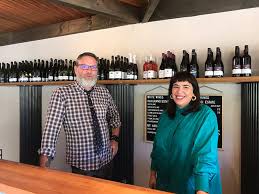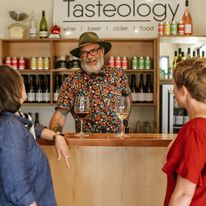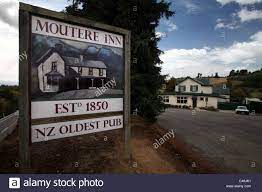 Продолжительность: 7 час. (прибл.)
Место встречи: Nelson, Otago
Код предложения: PY111N
Our biggest advantage is that we never rush you. Take your time and enjoy your stops, just follow our simple bus timetable. This is a self guided tour - chose where you'd like to hop off! Travelling with us also unlocks a variety of discounts at selected wineries.
Tastings and lunch are at your own expense. We always recommend pre-booking lunch to avoid disappointment. We would recommend pre booking some tastings too, especially if touring with us on the weekend or if in a larger group.
Please be aware: At present our map/timetable has only 1 return, returning at 5.55pm.
This tour is quite a long day, purely due to the large area the region covers. The tour is approximately 6 hrs.
https://hoponhopoffwinetours.com/maps/nelson-tour-map/
Our Full Day Nelson Wine Tour allows you 5 stops at some great locations. Try some delicious local wines, enjoy a scenic drive and indulge in some superb local produce!
Full Day Tours: Friday to Sunday
Start Times: 10.00 am and (11.30 am on busy days)
1.River Kitchen Cafe (+64 3 548 1180) or (hello@riverkitchennelson.co.nz)
Open Tuesday - Sunday till 4pm. Bookings not required.
River Kitchen is situated on the banks of the Maitai River, in the heart of the city centre of Nelson. You can sit back and relax, away from the hustle and bustle and enjoy our terrace in the sun, or find a cosy chair inside. We specialise in delicious, seasonally inspired food, craft beers, wines from around New Zealand, and locally roasted coffee. We offer a full à la carte menu, serving breakfast and lunch all year round.
2. The Prince Albert Nelson (+64 3 548 8477) or (relax@theprincealbert.co.nz)
Open daily till 8pm. Bookings not required.
The Prince Albert's Bar is situated on the ground floor of the backpackers. The Bar serves delicious food and is open to the public, as well as being available for our overnight guests. Enjoy at the start or end of our tour!
3.Catch 22 Cafe & Bar Tahunanui (+64 22 5834571) or (relax@catch22.nz)
Open daily until 6pm (or later). Bookings not required.
From near Dawn to past Dusk, Catch 22 serve coffees through to cocktails, cold beers & vinos with a delicious menu to enjoy with smiles & awesome tunes! Come & relax on your own or a sort a gathering with your fave people… they've got you covered!
4. Nelson Classic Car Museum (+64 3 547 4570) or (info@nccm.co.nz)
Open daily 10am - 4pm. Bookings not required.
Nelson Classic Car Museum (NCCM) is the best place to see more than 150 cars in immaculate condition. The museum is the place to marvel and admire an incredible collection of iconic cars. Relive your own memories of your grandad's car, your first car and your dream car!
HoHo Special: 2 for 1 adult entry ($19 for two adults)
5. Speights Ale House (+64 3 547 7336) or (admin@alehousenelson.co.nz)
Open daily 11am - 9pm (Sunday 10:30am). Bookings not required.
Speight's Brewery has always produced award winning, traditional ales & beers, using only the finest quality Southern ingredients & purest water. Why not taste the whole family of Speight's beers! We recommend a sampling tray.
Opening Hours: Monday to Friday from 11am. Saturday and Sunday from 10am.
HoHo Special: 10% off drinks
6. Pics Peanut Butter World (+64 3 544 8402) or (tours@picspeanutbutter.com)
Open Monday - Friday 830am - 430pm. Bookings essential for the free tour.
The home of all things Pic's Peanut Butter! Peanut Butter World isn't just where they make really good award-winning products, but a specially designed space that allows them to host tens of thousands of Peanut Butter lovers every year.
7. McCashins Brewery (+64 3 547 5357) or (info@mccashins.co.nz)
Tuesday - Friday 11am and 2pm: 60 minute tours available for $25: Bookings essential for tours. Closed toe shoes required.
Perched at the top of the South Island in New Zealand's sunniest spot, McCashins utilise the stunning natural resources at their disposal. The brewers are innovative in their approach, always evolving and pushing the boundaries to create unique beers, mouthwatering ciders, and a distinctive range of non-alcoholic beverages.
8. Richmond Aquatic Centre (+64 3 543 9755) or (shf@clmnz.co.nz)
Open daily.
A local hub with a fitness centre, group fitness classes, variety of pools and kids programmes for every occasion. Richmond Aquatic Centre is a great place for the whole family to get fit and improve your health and well being.
9. Eddyline Brewery (+64 3 544 7474) or (owners@eddylinebrewery.nz)
Open Tuesday - Saturday 12-9pm.
Eddyline is about being a comfortable place to stop, relax, and catch up. Eddyline comes from the line separating the fast flowing current in a river from the eddy where the water slows allowing kayakers to stop, rest, catch up, and celebrate their victories. A family-friendly, unpretentious and casual brewpub serving wood-fired pizzas and the best craft beers brewed on site. Be sure to try a sample tray.
10. The Grape Escape (+64 3 5444 341) or (info@thegrapeescapecafe.co.nz)
Open everyday from 10am - 4pm. Bookings required.
Nestled in a beautiful country garden, The Grape Escape Cafe is the perfect place to relax and enjoy great food and superb coffee. Whether you would like brunch, lunch or afternoon tea, enjoy the ambience of our cosy cafe. Relax on the deck, outdoors under a sun umbrella, or in the shade of a tree enjoying the garden.
11. The Junction (+64 3 544 1911) or (shop@thejunctionshop.co.nz)
Open 7 days from 9am - closing times vary.
The friendly staff at The Junction will help you choose the perfect cheese and cut it fresh from the wheel. You can also fill your own Milk, Olive Oil, Smoked Olives, Mushrooms, Tomatoes, and Chillies as well as Honey so you can get exactly the quantity you need for your trip. Snacks and meals which are easy to transport and perfect for tramping are also available.
HoHo Special: 10% discount on all Little River Estate and Thorvald cheeses
12. Te Mania Wines/Richmond Plains (+64 3 544 7585) or (cellardoor@avlwine.co.nz)
Open daily 10:30am - 4:30pm.
Te Mānia (the Maori name for "The Plains") is a family-owned Nelson winery, located near the beautiful coastline of Tasman Bay. The vineyards flourish on the ancient alluvial terraces through which rivers flow from the mountains to the sea. The stony soils, combined with Nelson's cool maritime climate and high sunshine hours, produce grapes and wines of the finest quality. Be sure to check out the world largest grapevine rugby ball!
Tastings: $2 per sample.
13. Eyebright Country Store (+64 3 544 4977) or (admin@eyebright.co.nz)
Opening hours 7 days 9:30am - 4:30pm.
Eyebright has been producing everlasting flowers for thirty five years. The much loved Eyebright Country Store is set in a beautiful garden close to Richmond, Nelson. Find New Zealand's biggest range of dried flowers here! All visitors receive a tasting of Lemon Honey and Ginger or alcohol-free mulled wine!
14. Seifried Estate/Harvest Kitchens (+64 3 544 5599) or (wines@seifried.co.nz)
Open 7 days 11am - 4pm. Bookings required for larger groups.
Enjoy a tasting of some of the finest wines at Seifried and see why Nelson is such a special place to grow and make wine. With a selection of both current and cellar release wines available, and some of the most interesting wines open for tasting, it's a wonderful place to challenge your senses and try something new. Knowledgeable and friendly cellar door staff can take you through a line-up of wines and answer any questions regarding the viticulture and winemaking techniques used.
Tastings: $7 for 5 wines refunded with a purchase.
le for tasting or by the glass from all around Nelson, New Zealand and the world. They also offer craft beers, premium single malt scotch whiskey, ports and spirits for those looking to explore something new as well as pizzas and platters available. There's a cozy fire to curl up next to in the winter and a lovely outdoor area where you can bask in the sun.

Tastings: $20-$25 with $5 off a bottle purchased from the tree. Includes wine tasting notes.