Bannockburn Hop on Hop off Wine and Beer Tour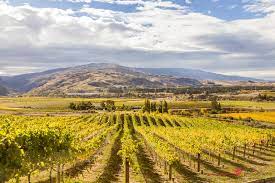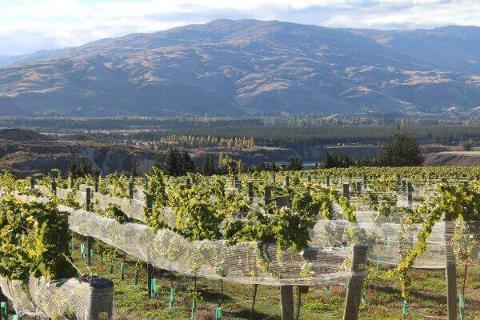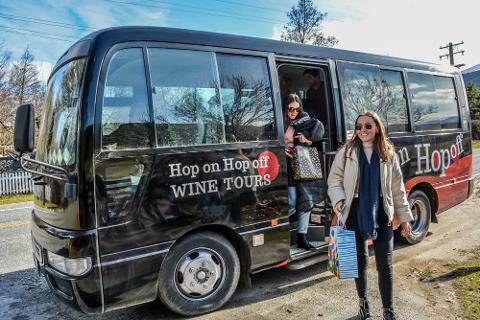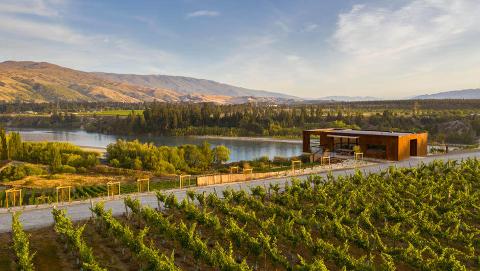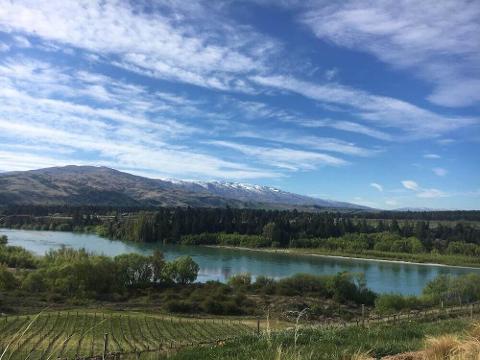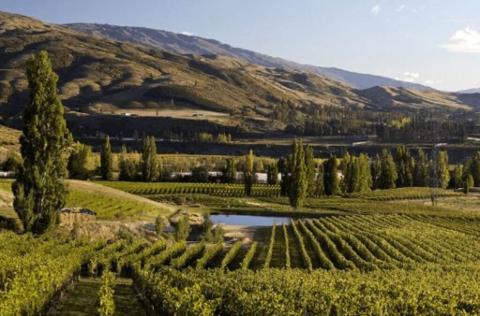 Duration: 8 Hours (approx.)
Location: Queenstown, Otago
Product code: P7LN79
Hop on and off as you please, visiting as many destinations as you like and choosing the duration of your stay at each spot – it's as simple as that! Our friendly drivers will look after you and provide you with information on each location giving you freedom of movement. You are also provided with a free map and timetable. We take the stress and hassle out of the experience and leave you to enjoy the fun, the wine and soak up the amazing sites of spectacular Bannockburn on this self guided tour. Plus some great special offers & discounts just for HOHO customers!
Hop on Hop off Wine Tours Bannockburn runs every Friday – Sunday from 10am – 6pm with easy pick-up and drop-off at the Station Information Centre in Queenstown.
Full Day Tour: 8 Hours
Departs Queenstown at 945am
For our map and bus timetable click here: https://hoponhopoffwinetours.com/maps/bannockburn-departing-queenstown.
See below for a detailed overview of our stops. We have provided their booking information for your convenience.
Bookings for lunch at any of our stops are required. Bookings for tastings are advised if touring in a larger group or on the weekend. You are welcome to store any purchases on the bus whilst in other venues.

1.Oxbow Adventure Co. (0508 469 269) or (info@oxbow.co.nz)
Opening times vary depending on demand. Bookings required.
Oxbow Adventure Co offers Jet Sprint Boats, Ultimate Off-Roaders and Clay Bird Shooting to give all adrenaline Junkies an incredibly unique and unforgettable experience. Located between Gibbston Valley and the Cromwell Gorge.
HoHo Special: 10% Discount
2. Goldfields Mining Centre
Opening Hours: May - August: 10am – 4pm September - April: 9am – 5pm. Bookings required.
Goldfields Mining Centre: Explore the Goldfields and learn about the regions local history. Finish your visit by trying your luck at panning for gold.
Contact: (0800 111 038) or (info@goldfieldsmining.co.nz)
HoHo Special: 10% Discount.
3. Jones Family Fruit, Wine & Gardens (+64 3 445 0275)
Currently closed for Winter
Jones Family Fruit Stall: Taste Fruit Ports and real fruit ice-cream made from our own orchard, or wines from 7th Heaven, our vineyard in Bannockburn.
4. Highland Motorsport Museum (0508 444 452) or (info@highlands.co.nz)
Opening Hours: Monday – Saturday: 11am – 7pm (3pm on Saturdays). Bookings required for any activities.
Highlands is a world class motorsport facility with experiences to match including 'We-Drive' or 'U-Drive' experiences, a Café, Museum and Loo with a View!
5. Heritage Precinct (Stops 5, 6 & 7)
The Heritage Precinct has buildings from the 1860's main street of the gold town of Cromwell. Explore the history, cafes, unique businesses and art spaces.
6. Armando's Kitchen (+64 3 445 0303) or (armandoskitchen@gmail.com)
Open 9am - 3pm. Closed Tuesday & Wednesday.
A charming Italian Café and Restaurant in the Cromwell Heritage Precinct. Armando's Kitchen serves fresh pizza, pasta, pastries and Italian coffee.
7. The Office Restaurant and Bar (+64 21 508 119) or (info@theofficebar.nz)
Opening Hours: Friday – Sunday from 12 noon.
The Office Restaurant and Bar delivers high quality food, a great selection of wine, beer, cocktails, coffee and the best bailey's hot chocolates in Cromwell.
8. Orchard Complex Stop
Hop off here for the Stoaker Room and Mishas Vineyard!
9. Misha's Vineyard (+64 3 445 4456) or (info@mishasvineyard.com)
Opening Hours: Everyday from 10am – 4pm except Wednesday from 12 noon. Bookings advised.
Misha's Vineyard is one of New Zealand's Top 20 Wineries. Overlooking Lake Dunstan they offer Pinot Noir and several white wines from their single-vineyard estate.
HoHo Special: $10 for 5 tastings (your selection from our range of 10 exceptional wines).
10. Stoaker Room (+64 3 445 4841) or (restaurant@thestoakerroom.co.nz)
Open 7 days a week from 12-9pm.
A true NZ Must Do! Try The Stoaker Rooms speciality, their world famous barrel cuisine and a signature 5 course banquet board, served with matching award winning Wild Earth Wines. A very tasty treat!
HoHo Special: 15% off takeaway Wild Earth Wines
11. Wild Earth Wines (located at the Stoaker Room) (+64 3 445 4841) or (wine@wildearthwines.co.nz)
Cellar Door is open daily from 12 noon to 9pm. Opening hours are subject to change in winter months. Bookings required for groups larger than 6 people.
Wild Earth is a boutique family owned winery who produce award winning Pinot Noir and also some wonderful examples of aromatic and vibrant Pinot Gris, elegant cool climate Chardonnay, dry and sweet style Rieslings and beautiful Pinot Noir Rosé.
HoHo Special: 15% off takeaway Wild Earth Wines
12. Scott Base (+64 3 445 4715) or (info@spaceatthebase.co.nz)
Opens 5th November.
Scott Base Vineyard is a cosy venue wrapped in vines with stunning views. Taste wine and craft beer, or enjoy light bites and share platters.
HoHo Special: Waived tasting fee with purchase of 2 bottles.
13. Wooing Tree Vineyard (+64 3 445 4142) or (info@wooingtree.co.nz)
Open Tuesday - Sunday 11am – 5pm. Bookings recommended.
The Wooing Tree Vineyard, a family owned pinot noir specialist. Well known for their 'Blondie' Blanc de Noir variety (Reese Witherspoon's favourite NZ wine!) Also home of the famous wooing tree, where the locals used to woo their lovers.
14. River Rock Estate (+64 221 270 5518) or (info@riverrockestate.com)
Opening Hours: 11am – 5pm. Bookings required.
Cromwell's River Rock Estate, a boutique vineyard, winery and cellar door with luxury vineyard accommodation and Hot Pools complex. Also home of Tommy Cooper Port. Cellar door
Tastings are free with an optional donation to NZ Falcon.
15. Mt Difficulty (+64 3 445 3445) or (mtdifficulty@foleywines.co.nz)
Cellar Door and Restaurant open Wednesday - Sunday: 10.30am – 4pm. Bookings for lunch recommended.
Mt Difficulty Wines is the essence of Central Otago with a stunning view to match. Best known for some of the oldest vineyard sites in the unique microclimate of Bannockburn.
Tastings: $10 for a full range of Mt Difficulty and Roaring Meg wines.
16. Domain Road (+64 3 445 4244) or (wine@domainroad.co.nz)
Cellar Door Open Daily: 11am – 5pm. Bookings preferred.
Domain Road Wine owners, Graeme and Gillian Crosbie and their families have had a long association with the area. Graeme's great grandfather built gold dredges up in the Nevis, while Gillian's mother was a teacher at the local school. They use many traditional methods in their winemaking.
Tastings are free.
17. Desert Heart (+64 3 445 3258) or (gingarden@brokenheartspirits.com
Open: Friday - Monday 11:30am - 3:30pm.
The Desert Heart cellar door is an idyllic place to enjoy delicious food, exquisite wines and magnificent panoramic views including mountains and the Kawarau River.
HoHo Special: $10 tasting fee waived if bottle is purchased
18. Te Kano Estate (+64 3 928 6951) or (experience@tekanoestate.com)
Open Thursday - Monday: 11am – 5pm. Bookings recommended - especially for groups.
Te Kano Estate cellar door is in an award winning building. Te Kano is Maori for seed, reflecting their commitment to rejuvenate the land.
Tastings are free
19. Bannockburn Hotel Wine Country Bar (+ 64 3 445 0615) or (hello@bannockburnhotel.com)
Opening Hours: Wednesday – Saturday: 12 – 9pm (430pm on Sunday).

Bannockburn Hotel, 2021 Regional Restaurant of the year, has over 230 wines available, many by the glass, and a sharing style Mediterranean/South Americas menu.
20. Black Rabbit Cafe (+64 3 445 1553) or (accounts@blackrabbit.nz)
Open for lunch everyday. Closing times vary.
Black Rabbit Café offers simple but tasty food 7 days a week. Look out for their daily specials.
HoHo Special: 10% off all food excluding our daily board specials.
21. Carrick Winery & Vineyards (+64 3 445 3480) or (winery@carrick.co.nz)
Cellar Door open daily: 10am – 5pm. Restaurant opens Friday – Tuesday. Bookings required.
Carrick Winery produces organic, wild-fermented, estate-grown within 1km of our Bannockburn winery. They offer tastings, tours, a restaurant and accommodation.
Tastings: $15.
HoHo Special: 10% discount on purchases of 12 or more bottles.
22. Akarua Winery (+64 3 445 0897) or (cellardoor@akarua.com)
Opening Hours: Monday to Friday 10.30am to 4pm. Bookings required.
Akarua is a family owned winery established in 1996. Akarua, meaning 'two vines' Te Reo Māori, has a cellar door in both Arrowtown and Bannockburn. Be immersed in the Akarua story at their Cellar Door within a working winery. Surrounded by 'home block' vineyards established by the Skeggs family in 1996, on picturesque Cairnmuir Road in Bannockburn.
Please be aware:
We can pick you up from many stops in Queenstown starting at the Frankton Bus Interchange, One Mile Car Park and along Lake Esplanade with our main bus stop being The Station Information Centre. Just choose your pickup location when you are making your booking.
For any enquiries, please call 0800 693 722 73 or for international numbers +64 3 573 5508.

TERMS & CONDITIONS
Prior to the day:
This is a self guided tour - All tastings are the guests responsibility and at the guests expense. Some wineries will waiver the tasting fee when purchasing wine. We recommend booking lunch prior to the day and bringing water with you to stay hydrated.
Please note that we cannot accommodate backpacks, luggage, wheelchairs and large prams on board our buses.

All tours have a minimum number of 6 guests for the tours to run. We reserve the right to cancel the tour if this number is not met. A refund or alternative date for the tour will be offered to all guests.
If you would like to book for more than 6 guests please contact us directly. More than 6 people cannot travel together on our tours without prior arrangement due to logistical reasons and the intimate nature of our selected wineries. We do not allow parties to merge together. If more than 6 people are in one group you will either a) be asked to leave the bus or b) be driven back at a cost of $200.
Anyone under the age of 18 is welcome, however - to consume alcohol you MUST be over the legal drinking age. You may be asked to produce a Government issued ID to prove your age. A child's tickets can be purchased for those under 13 years.
On the Day:
Please be at your pick up stop 5 minutes prior to the departure time. Hop on Hop off does not take any responsibility for lateness.
We recommend no more than 6 guests hop off at any given winery - this is to ensure a more intimate and enjoyable experience.
Our buses are not licensed which means alcohol cannot be consumed whilst on the bus. We follow strict duty of care protocols which may result in the stoppage of a guest's tour when not followed. The removal of the offending passenger in the event of consuming alcohol, intoxication or disrespectful behaviour may occur. A fine will be charged for any event which causes cleaning such as spillage or soiling the bus ($200).
You will be provided with a wristband and a map of the stops/the route on the day with the allocated timetable. Use the wristband to unlock Hop on Hop off specials at selected venues (see the website for further information).
Cancellation Policy:
Cancellations received more than 14 days prior to departure are fully refunded.
Cancellation received less than 14 days prior to departure will be charged full price. Upon communication with the booking team, we will endeavour to offer a new date for your Hop on Hop off Wine Tour.
If you cancel within the 14 day period your tickets are non-refundable, if you cancel outside this time frame, you will receive a full refund.