Marlborough Hop on Hop off Wine and Beer Tour - Full Day (Departing Picton i-SITE)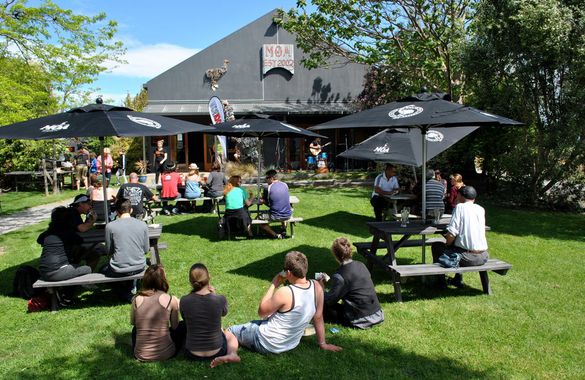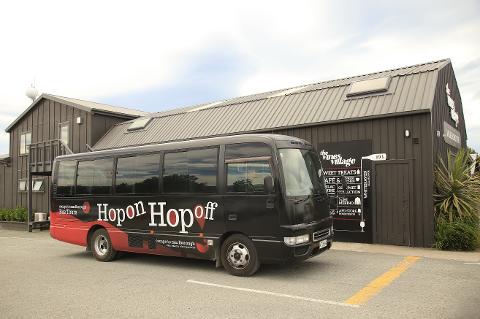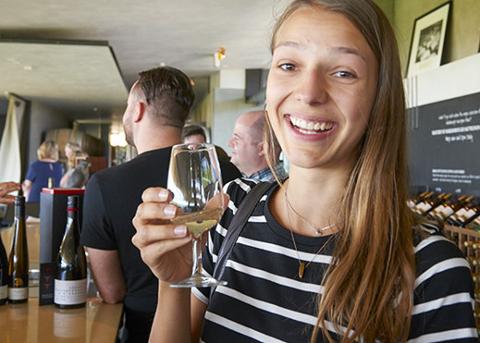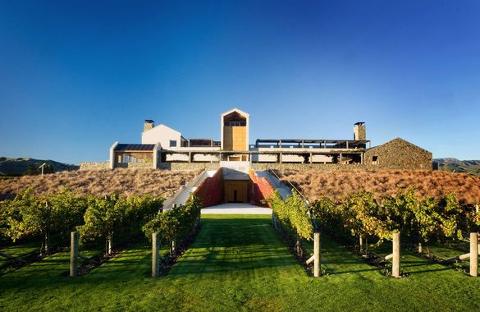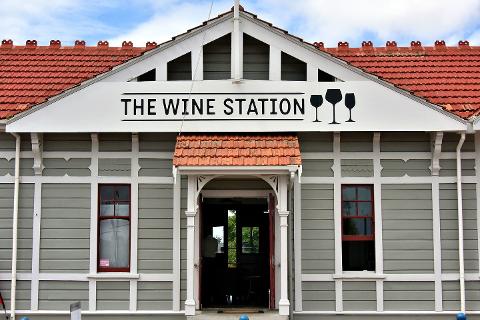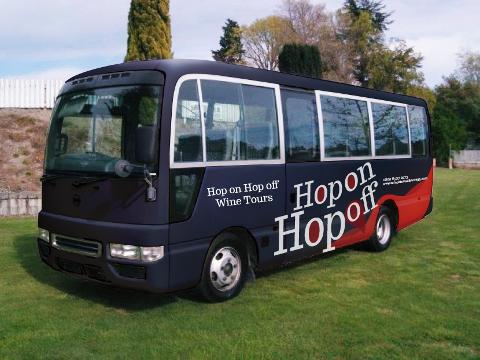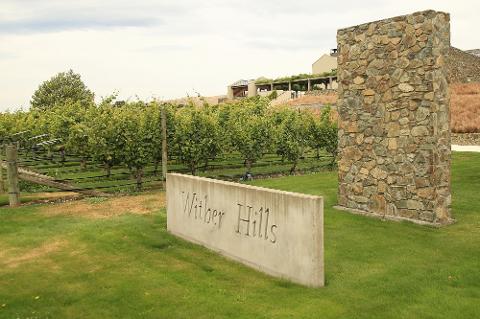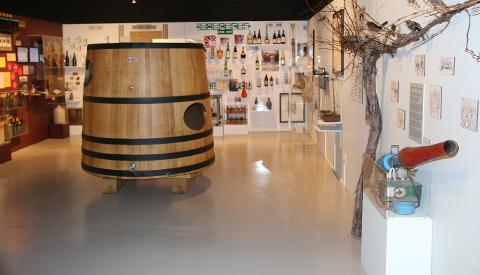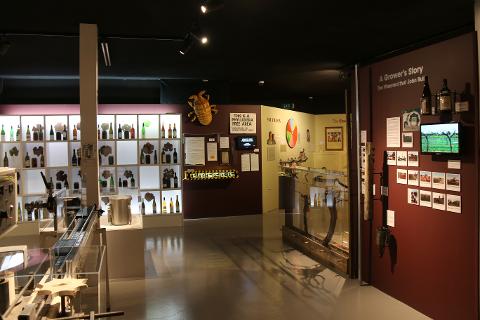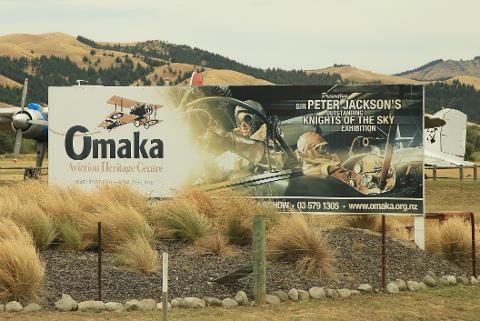 Varighed: 6 Timer (Ca.)
Sted: Picton
Produkt kode: MHoHo-WBFWT-FD
A self guided tour providing complete freedom of movement! Our biggest advantage is that we never rush you. Take your time and enjoy your stops, just follow our simple bus timetable - chose where you'd like to hop off!
Currently operating on our winter hours Friday - Sunday from April 24th 2023 until 1st October 2023

Afternoon Tour
Start Time Blenheim: 12.35pm
STOPS
Tastings and lunch are at your own expense. Please ensure you pre book lunch. We also recommend pre booking some tastings at vineyards, especially if touring with us on the weekend or in a larger group. We have provided the venue contact information for your convenience.
Blue Penguin Gifts (

sales@bluepenguingifts.co.nz

)
Opening hours: 9am - 5pm (except Sundays they open at 10am)
A proudly locally owned and operated store, Blue Penguin New Zealand Gifts is based in Blenheim. They stock a wide range of quality gifts including New Zealand-made jewellery, hand-crafted right here in the shop studio. They also sell superb bone and New Zealand Greenstone (Jade) carvings, clothing, knitwear, luxurious NZ possum-merino woollen garments, natural beauty products, organic foods, art and much more.
2. Town Stop - Seymour Square
Only two minutes walk from Blenheim's town centre, the premier park, Seymour Square, is a picturesque park of carefully tended floral gardens, a 16.5 m high historic stone clock tower and a memorial fountain, which offers a spectacular multi-coloured display at night. Subtle lighting of significant features and soft bollard lighting of pathways enhance the picturesque nature of the square. Whether picnicking, strolling or taking time out, Seymour Square offers an ideal setting. The Stop is outside the Council Building.
3. Lawson's Dry Hills (wine@lawsonsdryhills.co.nz)
Open 7 days a week from 10am - 4.30pm. Bookings preferred. Due to the size of the venue no more than 8 clients may hop off here at any one time.
A relaxed kiwi vibe with a focus on sustainable wine and key values linking to authenticity, and enjoyment. Lawson's Dry Hills is the closest winery to Blenheim town centre. Create your own platter from the chiller.
Tastings $5 per head for 5 wines (refunded upon purchase of a bottle of 750ml wine).
4. Marlborough Museum (+64 3 578 1712)
Open 7 days: 10am - 4pm. Free admission on Saturdays.
Located in Brayshaw Heritage Park, the Marlborough Museum is known for its wine exhibition and Wairau Boulder Bank including the famous Jim Eyles Collection.
HoHo Special! – $8 entry for adults SAVE $2.
4b. Brayshaw Heritage Park (brayshawheritagepark@gmail.com)
Opening times vary for each exhibit.
Established in 1968, Brayshaw is home to a number of organisations including the Marlborough Historical Society, Marlborough Vintage Farm Machinery, The Vintage Car Club of NZ and many more. It is dedicated to the preservation of Marlborough.
5. Omaka Classic Cars (info@omakaclassiccars.co.nz)
Open Friday - Sunday: 11am - 330pm.
Omaka Classic Cars hosts a unique collection of New Zealand vehicles that were popular during the 1950-1980 period, along with some special additions. See over 100 vintage vehicles.
6. Omaka Aviation Heritage Centre (+64 3 579 1305)
Open 7 days: 9am - 4pm.
Two fascinating collections of rare aircraft brought to life in powerful displays featuring memorabilia and lifelike mannequins created by internationally famous Weta Workshop at the Omaka Aviation Heritage Centre. Includes a cafe.
7. Wither Hills (info@witherhills.co.nz)
Open 7 days a week - opening times vary based on appointments. Bookings required.
They take their name from the landmark Wither Hills range that borders the vineyards and produce under the philosophy that the finest wines are always created from exceptional vineyards. Excellent lunch stop in their restaurant. They offer tastings, lunch, blendings and private group sessions.
Tastings: $5 for 3 wines.
8. Rock Ferry Wines (cellardoor@rockferry.co.nz)
Open 7 days: 11am to 4pm. Bookings preferred. Due to the size of the venue no more than 6 clients may depart here at any one time.
Rock Ferry The winery took its name from a landmark site where early settlers crossed the Wairau River. Rock Ferry makes fifteen wine styles sourced from three certified organic vineyards in two wine growing regions; Marlborough and Central Otago. Visit them for a wine tasting, share a seasonal food platter featuring house-made and local products, or just relax and chill with a glass of your favourite Rock Ferry wine. Experienced cellar door hosts will guide you through the wine ranges and tell their stories.
Tastings: $12 for 5 wines
9. Saint Clair Family Estate (cellardoor@saintclair.co.nz)
Open Wednesday – Sunday: 11AM - 4PM. Bookings required
Enjoy a locally sourced lunch in the middle of the vines with wines from one of Marlborough's most awarded family owned wineries. Saint Clair will not disappoint.
Tastings: $6 for 3 wines or $10 for 6 wines.
HoHo Special! – 10% OFF when dining for lunch, or for wine purchases
10. Hunters Wines (wine@hunters.co.nz)

Open Wednesday - Sunday: 10am - 4pm. Bookings preferred. No more than 8 clients may hop off at one time.
Hunters Wines is located in the original farmhouse and with renovations in 2017, has retained the farmhouse, villa characteristics. They offer wine tastings inside as well as in the picturesque gardens. Wander through the native garden, to visit the resident artist studio or linger in the Cellar Door garden with a glass or bottle of wine and light lunch.
HoHo Special! – $5 tastings of 6 wines SAVE $5. Refunded with a wine purchase.
11. Moa Brewery (mark@moabeer.com)
Open Wednesday - Sunday 12 noon - 7pm.
Visit the award winning Moa Brewery and enjoy the view from a beautiful patio along with a tasting from their range of craft beers. Founded in 2003, Moa is one of the pioneers of craft beer in NZ and continues to produce a broad range of beers and ciders.
HOHO Special! 20% discount on tastings and flights
12. Cloudy Bay (info@cloudybay.co.nz)
Open 7 Days 10am to 4pm. Bookings preferred.
A stunning prestige vineyard with delightful wines. Famous for its Cloudy Bay Pelorus Methode Traditionelle. Perfect for a tasting and soaking up the sun in their gardens. Hosts a Raw Bar where you can sample local oysters.
Tastings: From $15-$25
13. Allan Scott (info@allanscott.co.nz)
Open Wednesday - Sunday: 10AM to 5PM. Bookings preferred. No more than 8 clients may hop off here at any one time.
Allan Scott has exclusive wines and gifts, relaxing dining indoors or out, delicious seasonal menu and giant chess.
Tastings: Pay at the end for your tastings, 1/2 glass or full glass.
14. Jackson Estate (+64 3 572 9500)
Open Monday - Friday 10:00am - 4:30pm. Bookings required.

100 percent kiwi-owned, with total respect for our land and focusing on low cropping levels, small batch fermentation, single vineyard fruits and minimal winemaking intervention. They are proud of the incremental improvements achieved year on year, in a sustainable and environmentally responsible way.
Tastings - From $10
15. Runway Cafe (therunwaystore@outlook.com)
Open Tuesday - Friday: 7am - 3pm and Saturday/Sunday: 830am - 330pm
A cool cafe with a big plane outside and a full bar inside! The Runway Cafe was founded in 2019 by local owners. Serving up local and regional fare in addition to 'Sublime' coffee. In the back yard stands an historic aircraft, The Argosy, which is the only one in the world. For a small donation an inflight experience can be had between 10am - 4pm Tuesday - Sunday.
16. Spy Valley Wines (info@spyvalley.co.nz)
Open Monday - Friday 1030am - 430pm. Bookings preferred.
Seek Spy, find why. Award winning, sustainably crafted wines that have captured the unique time and place of every harvest since 1993. A family-owned estate, hidden in the heart of Marlborough New Zealand, one of the world's purest wine regions. Sauvignon Blanc, Pinot Noir and other classic varieties are grown on 210 hectares of pristine vineyards. It just so happens that they share the valley with a satellite communication station that finds the terroir perfect for spying too. Unlike the world of espionage, Spy Valley has demanded global attention, where its wine has been called "impossible to ignore" - consistently delivering exceptional experiences for wine lovers around the world. Artisan platters available.
Tastings: A selection of 4 Spy Valley Flagship Wines $5 or A selection of 4 ENVOY Reserve Wines $10
17. Woodbourne Tavern
Open daily from 11am till late.
The Woodbourne Tavern and Motels or "the Woody" as it is known by friends and locals is a family pub and restaurant in the centre of the Renwick community. The Woody's relaxed and friendly atmosphere makes it a favourite for both locals and visitors. Classic pub grub.
18. Cork & Keg (info@corkandkeg.co.nz)
Open Monday - Sunday: 12 noon - late.
The Cork & Keg is an English style tavern, serving beer, cider, wine and great heart food. They boast a warm fire in the winter. They produce award-winning top end, ultra premium ales that enlighten the palate and thrill the senses. The beers nicely showcase New Zealand hops and malt in a range of British, American and European styles. The pub also serves homemade pizzas, a variety of snacks, main meals and, of course, Marlborough wine.
19. Gibson Bridge (gibsonbridge@outlook.com)
Open 7 days 12 noon - 4pm. Bookings preferred. Due to the size of the venue, no more than 6 to depart here at any one time.
A boutique family owned vineyard nurtured on the banks of the fast flowing, alpine fed, Gibson Creek.
Tastings: $5 fee waived on purchase of a bottle
20. Forrest Winery (cellardoor@forrest.co.nz)
Open 7 Days: 10am to 4:30pm. Bookings preferred.
Forrest Winery is a family run establishment since 1988. Situated just outside the town of Renwick with beautiful lush gardens. Be sure to check out the weekend Cellar Door 101 sessions!
Tastings: Tasting tray of 7 wines for $12 (can be shared). Carafe style for large groups.
21. Framingham (+64 3 572 8884) or (cellardoor@framingham.co.nz)

Open 7 Days a week 10.30 - 4.30 pm. Bookings preferred.
Framingham make aromatic styled wines to accompany delicious food. They have won several awards including 2018 New Zealand winery of the year. With some of the oldest Riesling vines in Marlborough, they planted the first Wairau Valley vines back in 1981. Enjoy a glass of wine or a combined group tasting with other HoHo clients.
Tastings are $10. Donations to NZ Music Helps are encouraged.
22. Nautilus Winery (sales@nautilusestate.com)
Open daily: 10am - 430pm. Bookings preferred.
Enjoy a relaxed and informal wine tasting at Nautilus' beautifully refurbished cellar door tasting bar. Offering guests a tasting of four wines from a portfolio of current release Nautilus wines.
Tastings: $10 for 4 wines.
23. Boom Town Beer Garden (bar@boomtownbeergarden.nz)
Open Friday - Sunday: 12noon till 6pm.
At Boom Town Beer Garden, there's a scene set for you to enjoy the good times with friends and family in a relaxed atmosphere of chilled vibes & great beer (and wines) in the warmth of Marlborough's summer sun. The Garden Kitchen is onsite every day serving up wood-fired pizzas, burgers and more.
24. Vines Village (admin@thevinesvillage.co.nz)
Open 7 days from 8am. Closing times vary.
The Vines Village is home to Golden Mile Brewing and Roots Gin. It hosts a cafe and deli all with a lakeside deck in addition to bungalow accommodation.
Beer Tastings: $15 for a 4 beer board.
Gin tastings: $3.00 for single or $19.50 for 3 gins & bottle of tonic.
25. Whitehaven Wines (+64 3 572 7588)
Open 7 days from 11am - 430pm. Bookings preferred. Due to the size of the venue only 11 clients may hop off at any given time.
Located in the Vines Village, Whitehaven Wines have a singular vision of making wines from 100% Marlborough fruit. Sauvignon Blanc is their speciality! Reservations are encouraged but not essential. Fancy a snack? Build your own delicious platter from the deli.
Tastings: $10.
26. Makana Confections (bsales@makana.co.nz)
Open 7 days: 9am - 530pm.
Makana Chocolate are manufacturers of gift quality chocolate at this boutique factory. Makana Confections specialises in gift-quality confections - all handmade and using only the freshest, natural ingredients available.
Be sure to show your Hop on Hop off wristband at selected stops to claim our great special offers! Click here for more details on specials.
Click here for Terms and Conditions.
TERMS & CONDITIONS
Prior to the day:
This is a self guided tour - All tastings are the guests responsibility and at the guests expense. Some wineries will waiver the tasting fee when purchasing wine. We recommend booking lunch prior to the day and bringing water with you to stay hydrated.
Please note that we cannot accommodate backpacks, luggage, wheelchairs and large prams on board our buses.

If you would like to book for more than 8 guests please contact us directly. More than 8 people cannot travel together on our tours without prior arrangement due to logistical reasons and the intimate nature of our selected wineries. We do not allow parties to merge together. If more than 8 people are in one group you will either a) be asked to leave the bus or b) be driven back at a cost of $200.
Anyone under the age of 18 is welcome, however - to consume alcohol you MUST be over the legal drinking age. You may be asked to produce a Government issued ID to prove your age. A child's tickets can be purchased for those under 13 years.
On the Day:
Please be at your pick up stop 15 minutes prior to the departure time. Hop on Hop off does not take any responsibility for lateness.
We recommend no more than 8 guests hop off at any given winery - this is to ensure a more intimate and enjoyable experience.
Our buses are not licensed which means alcohol cannot be consumed whilst on the bus. We follow strict duty of care protocols which may result in the stoppage of a guest's tour when not followed. The removal of the offending passenger in the event of consuming alcohol, intoxication or disrespectful behaviour may occur. A fine will be charged for any event which causes cleaning such as spillage or soiling the bus ($200).
You will be provided with a wristband and a map of the stops/the route on the day with the allocated timetable. Use the wristband to unlock Hop on Hop off specials at selected venues (see the website for further information).