Hop on Hop off Tours - Full Day (Departing Blenheim i-SITE & Wine Station)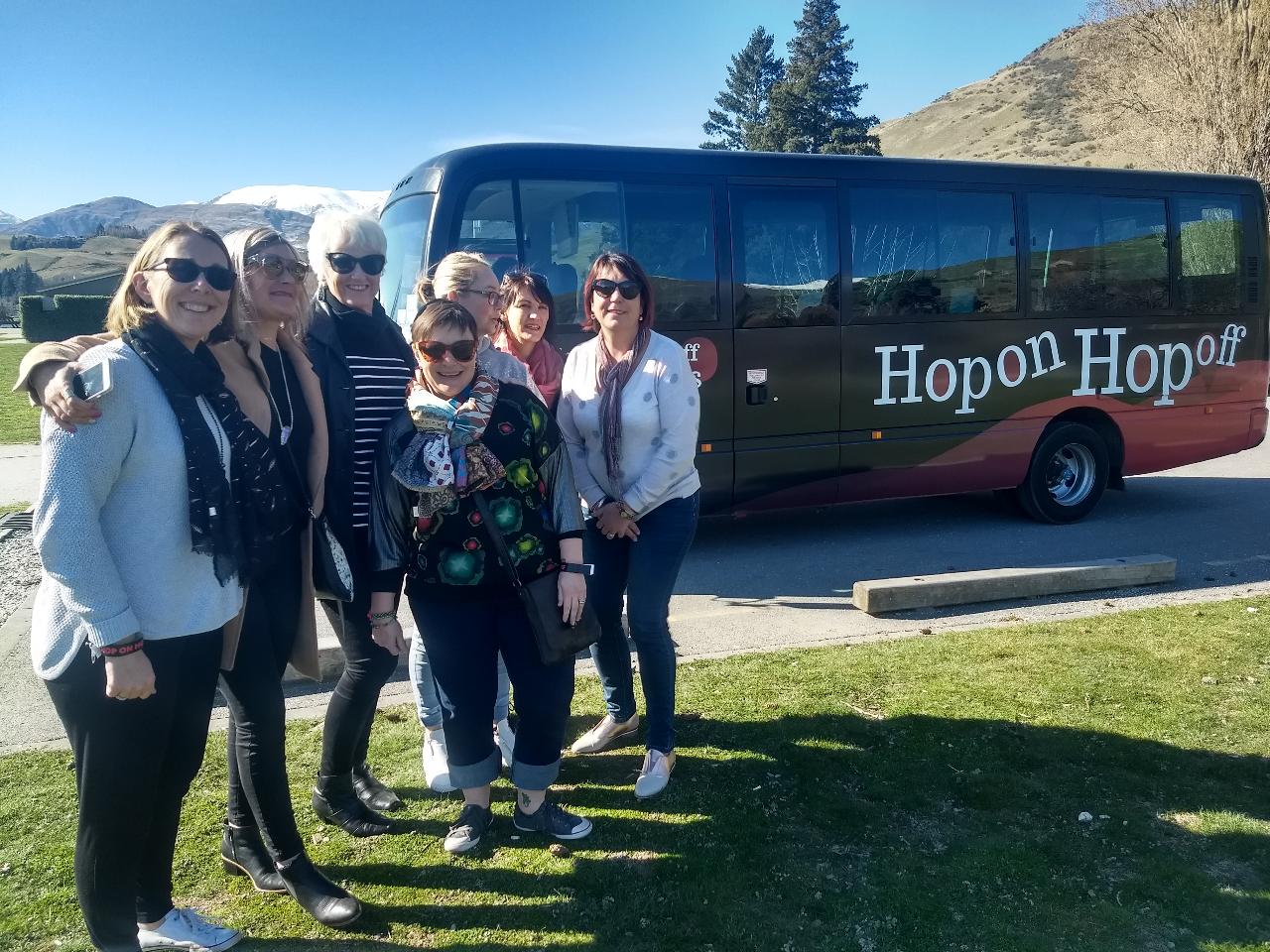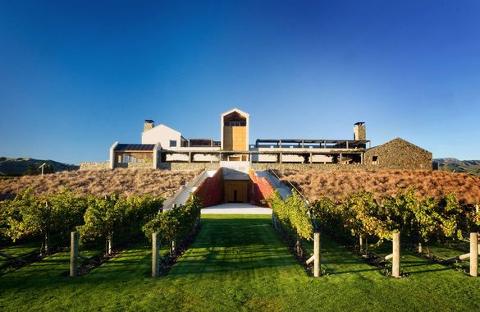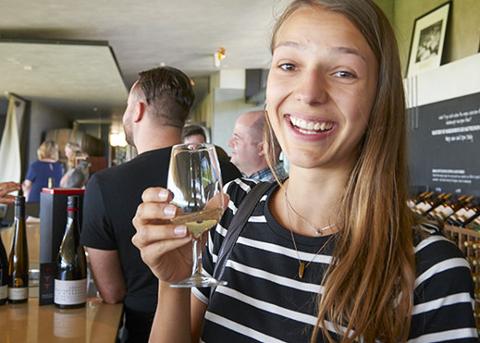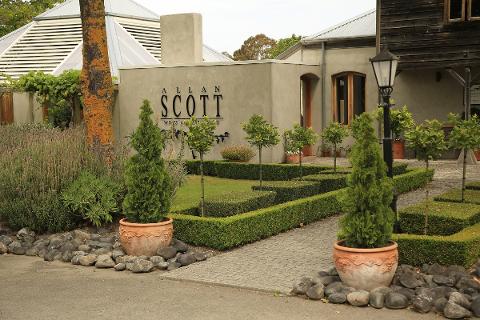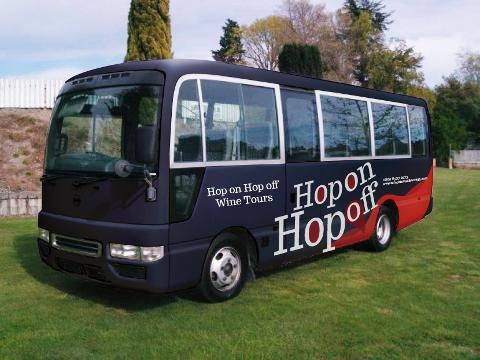 Dauer: 6 Stunden (ca.)
Ort: Blenheim
Produkt-Code: P-HoHo-WBFWT
Hop on and discover the Wonders of Marlborough: museums, activites (Boat tours, Wildlife tours & Bike tours), world famous wineries, breweries, shopping, restaurants and more!

Hop on and Hop off at as many destinations as you like while we drive you through the picturesque landscape of Marlborough!
ATTENTION: Returning Shuttles to Picton depart at 5:30pm from Blenheim i-SITE.
Hop on and Hop off at the following locations:
Picton i-SITE: Tourist information centre. 03 520 3113
Blenheim i-SITE: Tourist information centre. 03 577 8080
1. Saint Clair: 03 570 5280
Enjoy a locally sourced lunch in the middle of the vines with wine from one of Marlborough's most awarded family-owned wineries.
2. The Wine Station: 03 578 2633
Enjoy a tasting, half or full glass of wine with a gourmet platter to complement the wine tasting experience. Located at the newly, renovated heritage building – the Blenheim Railway Station. Barista coffee and craft beers are also available.


3a. Marlborough Museum (including Wine Exhibit): 03 578 1712
Marlborough Museum is in Brayshaw Heritage Park, surrounded by all things heritage! The Museum is known for its Wine Exhibition, Wairau Boulder Bank archaeology exhibition, including the famous Jim Eyles Collection.
3b. Brayshaw Heritage Park: 03 578 1712
Established in 1968, Brayshaw is home to a number of organizations including Marlborough Historical Society, Marlborough Vintage Farm Machinery, The Vintage Car Club of NZ (Inc) Marlborough Branch, plus much more!
4a. Omaka Classis Cars: 03 577 9419
Omaka Classic Cars is a unique collection of New Zealand vehicles that were popular during the 1950 – 1980 and some special additions. Come and relive this era and share your memories.
4b. Omaka Aviation Heritage Centre: 03 579 1305
The Omaka Aviation Heritage Centre presents two fascinating collections of rare aircraft brought to life in powerful displays featuring memorabilia and lifelike mannequins created by award-winning special effects company, Weta Workshop.
5. Wither Hills: 03 520 8284
Taking our name from the landmark Wither Hills range that borders our vineyards, our philosophy is founded on the belief that the finest wines are always created from exceptional vineyards.
6. Marlborough Golf Club: 03 578 7646
Marlborough Golf Club is the region's premier course. Founded in 1900 makes it one of NZ oldest courses. Located among vineyards you'll enjoy the scenery and course challenge. It's easy walking with a variety of trees and terrain, water hazards, out of bounds in the vines, making it a good test of golf.
7. FROMM: 03 572 9355
Fromm Winery is a boutique organic winery, family-owned in the heart of Marlborough, and known particularly for its red wines.


8. Cork & Keg: 03 572 9328
An English Style Tavern, serving beer, cider, wine and great food. Warm fire in the Winter and Sky Sports for your entertainment. Free Renaissance beer tasting for Hop on Hop off Customers.
9. Gibson Bridge: 03 572 5180
Gibson Bridge is a boutique family owned vineyard located in Renwick, the heart of New Zealand's premium white grape growing region - Marlborough. The vineyard has been nurtured on the bank of the fast flowing alpine fed Gibson Creek.
10. Framingham: 03 572 8884
They make aromatic styled wines to accompany food. And over the years, the Framingham range has grown with a strong tradition of winemaking for balance, texture and complexity. They have won several awards including 2018 New Zealand Winery of the year.
11. The Vines Village: 03 579 5424
The Vines Village is home to Golden Mile Brewing, so stop in for a refreshing cold beer or wine flight on the lakeside deck.
12. Moa Brewery: 03 572 5149
Come join us on our beautiful patio and enjoy the view, alongside a tasting of our international award-winning range of handcrafted beer.
13. Alan Scott: 03 572 9054
Exclusive wines and gifts, relaxing Indoor/outdoor dining, delicious seasonal menu, courtyard, gardens, & giant chess.(only for pre bookings of 8 people or more.
14. Makana Confections: 03 570 5370
Makana Confections manufactures handmade gift-quality chocolates and tempting confections at its boutique chocolate factory in Blenheim. Stop by to taste our samples today.
* Please Note: 6 people are required to run the bus. We reserve the right to change the date or offer a full refund.*

Below are just a few of the activities we would recommend in Picton:
E-ko tours:
Wildlife Adventures. Let us educate and inspire you and experience the true magic of the Marlborough Sounds! Check out our ad for great deals on our tours!
Edwin Fox Maritime Museum:
Picton's best kept secret. It is the last wooden ship that took convicts to Australia and brought immigrants to New Zealand. Explore the decks and depths and discover the fascinating stories. Winner of the world ship trust award for preservation in 2014.