Hop on Hop off Wine Tours Half Day - Queenstown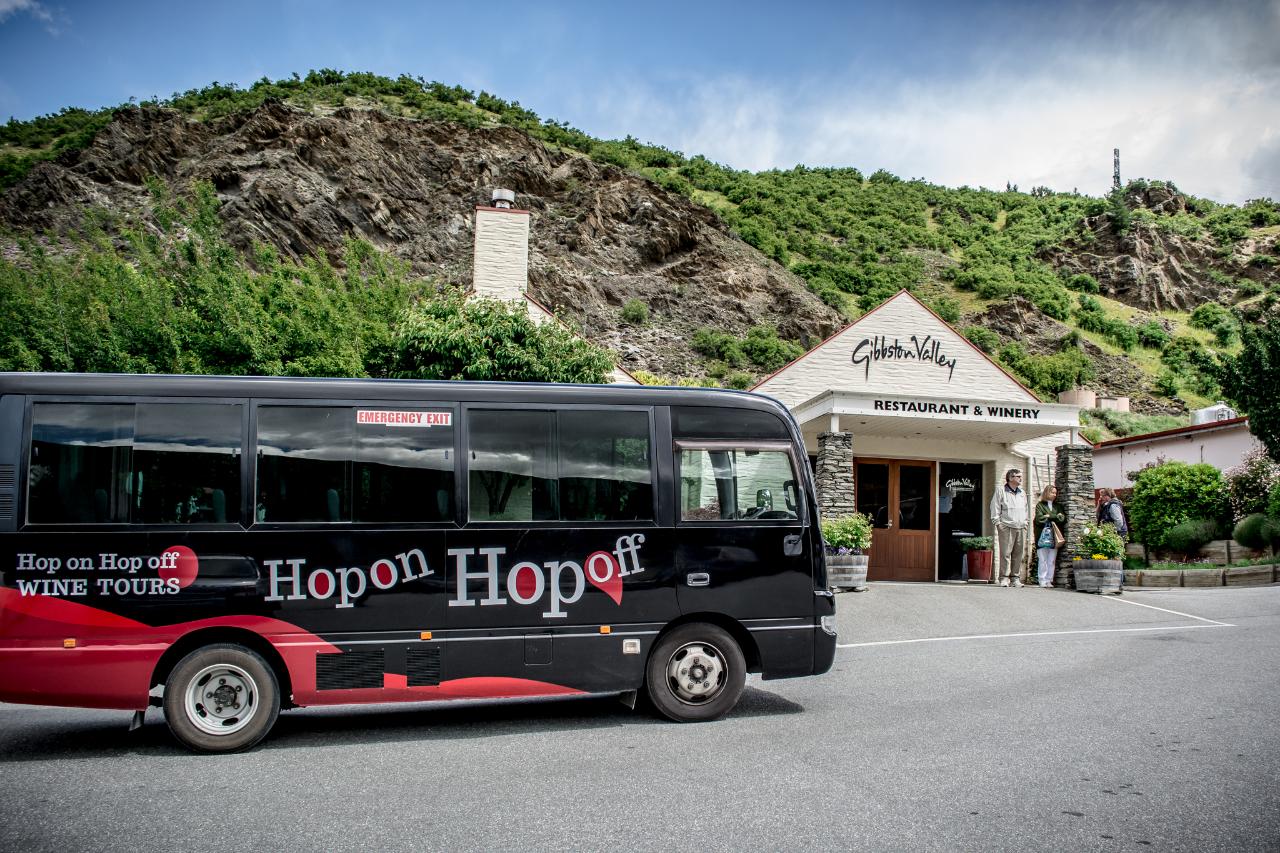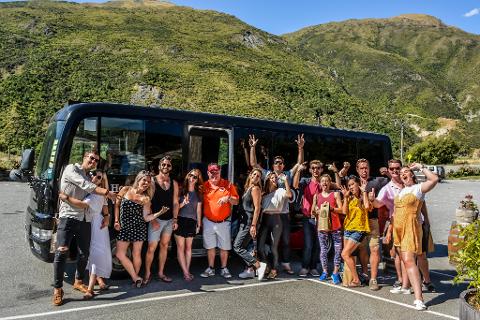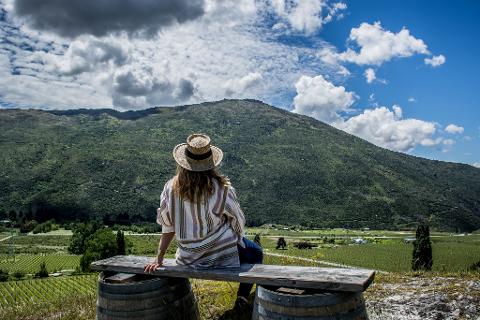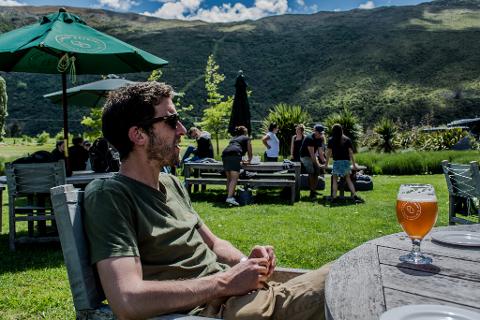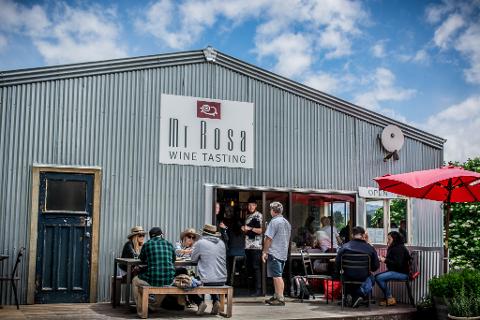 기간: 230 분 (대략)
위치: Queenstown, Queenstown-Lakes District
상품 코드: AT-PMA HD
Our biggest advantage is that we never rush you. Take your time and enjoy your stops, just follow our simple bus timetable. This is a self guided tour. You pay for your own tastings.
Our Tour Stops include:

1. Shotover Jet (+64 3 442 8570)
Bookings Required.
World Famous as the ultimate jet boat experience like no other. The only way to experience the spectacular Shotover River Canyons.
2. Canyon Food & Brew Co. (+64 3 442 8692)
Overlooking the mighty Shotover River, Canyon Food & Brew handcrafts award-winning beer in their open space micro-brewery.
3. Strike Bowl (+64 3 409 2135)
The hub of entertainment in Queenstown. This 7 lane tenpin bowling alley is a fun and joyful experience.
4. Cargo Brewery at Gantley's (+64 3 428 2569)
Open for coffee, beer or wine in the morning with Cargo at Gantley's tap room menu and beer garden open from 12.00pm
Special! - 10% OFF drinks and food
5. Arrowtown
This little village is an historical gold mining town. Wonderful place to relax, dine and shop. Attractions include the famous Chinese Settlement and Lakes District Museum.
6. Gibbston Valley Cheese (+64 3 441 1388)
Find your favourite cheeses with an all-day complimentary cheese tasting. Enjoy a cheese platter in a relaxed courtyard setting. Try the wine and cheese pairings or the beer and cheese pairing to experience the best of both worlds!
Special! - Wine (or beer) tasting with cheese $15.00 SAVE $5.00
7. The Winery - Arrowtown (+64 3 428 2572)
The world's largest New Zealand wine store. Taste over 80 wines, whiskies, spirits and gin. Cheeseboards and tapas.
Special! - 20% OFF tastings and 10% OFF purchases
8. Akarua Wines & Kitchen By Artisan (+64 3 442 1090)
Akaura Wines and Kitchen by Artisan is one of Queenstown's premier winery restaurants. Proud to offer an outstanding wine and food experience, located within a beautiful cottage and gardens. Inside and alfresco dining, kid friendly.
Tastings - $10 for five glasses. The fee is waived with a bottle purchase.
Must Book for lunch. Only 8-10 passengers may get off at one stop
9. Amisfield Bistro & Cellar Door (+64 3 442 0556)
Amisfield Bistro serves the signature Trust The Chef degustation menu, a 3 to 7 course gastronomic lunch or dinner experience designed to be matched with a selection of their famous wines. Bookings are essential.
Tastings - $15 for five tastings. The fee is waived with a bottle purchase.
Must Book for lunch.
10. Nockie's Palette & Stoneridge Cellar Door (+64 3 669 2277)
Neighbours with a passion for art and making wine, have come together to open a cellar door. As an artist has a palette of paint, they now have a palette of hand crafted wines. Queenstown's newest cellar door!
Tastings - $15.00 for 6 glasses of wine with the fee waived with 2 bottles purchase.
Open Friday, Saturday, Sunday, Monday. Must book 24hrs in advance Tuesday - Thursday by appointment only cellardoor@nockiespalette.com.
11. Wet Jacket Wines
Wet Jacket is a unique concept reverencing the history of farming in Central Otago and the European history of NZ while celebrating the modern wine industry of today. A food cart from 11.30am-6.00pm daily is an excellent lunch option.
Tastings - $5 with the fee waived with a bottle purchase.
12. AJ Hacket Bungy (0800 286 4958)
Home of the World's first Bungy, Kawarau Bridge Bungy is now a historic landmark. Live More, Fear Less and do a solo or tandem Bungy over the Kawarau river! They also have a Zipride, café and bar!
13. Gibbston Valley Winery (+64 3 442 6910)
Experience it all at Gibbston Valley Winery. Enjoy their seasonal menu and take a winery tour, explore NZ's largest Wine Cave. Different tours run through the day; check out their departure times here, to match with out timetable arrival times.
Tastings - $5-$15.00. The fee is waived with purchases of $150-$200
14. Cargo Brewery & Bald Hills Cellar Door (+64 3 441 3315)
Located within this stunning vineyard, Cargo Brewery has collaborated with the winery to create a unique tasting experience from aromatic gold lager to boutique cellar door wine.
Tastings - $15.00 for wine or beer or a mixture
Special! - 10% OFF takeaway wine and beer purchases. Happy Hour special from 3pm - 5pm for all HOHO customers: $5 beers on all our beers! Just ask our friendly staff.
Closed: Tuesday, Wednesday & Thursday. See their other location, Gantley's stop no.4.
15. Brennan Wines (+64 3 442 4315)
Family owned and operated vineyard, winery & cellar door producing limited quantities of finely-aged wines representing the potential of this exceptional wine region.
Tastings - $15.00 for 3 x 50ml glasses or 5 x 15ml glasses. The fee is waived with purchases of two or more bottles.
Closed: Tuesday & Wednesday
16. Mt Rosa Wines (+64 3 441 2493)
Come and enjoy a fun and friendly wine tasting in Mt Rosa's renovated woolshed. Enjoy great valley views with a platter. Free case shipping to NZ & Australia.
Tastings - $15.00 for six wine. The fee is waived with purchases of two or more bottles.
17. Kinross Cellar Door & Bistro (0800 131 101, ext 2)
Bookings Required.
Kinross's boutique Vineyard Hotel, Cellar Door & Bistro is the official Cellar Door for Coal Pit, Domaine Thomson, Hawkshead, Kinross, Valli & Wild Irishman.
Special! - 10% discount on wine purchases.
Must book for lunch.
18. Gibbston Tavern
The Gibbston Tavern sits in the heart of Central Otago in the deep south of New Zealand and has a rich history going back to the gold mining days of the 1800's. World class wines and craft beer accompany their delicious menu.
Tastings - $16.00 for 4 wine or beer.
19. Rockburn Cellar Door
In the art gallery space of the iconic Gibbston Tavern, taste award winning Pinot Noir as well as exceptional quality Sauvignon Blanc, Pinot Gris, Riesling & Rose.
20. Altitude Brewing (Marina Heights bus stop)
Closed Monday & Tuesday
Altitude Brewing´s lakeside tap room looks out to the Remarkables. The ideal spot to plan your next adventure over a beer.
21. The Winery - Queenstown (+64 3 409 2226)
Taste over 60 wines, whiskies and spirits from across New Zealand including boutique wineries that don't have cellar doors. A great place to finish your day!
Special! - 20% OFF tastings and 10% OFF purchases
We can pick you up from many stops in Queenstown starting at the Frankton Bus Interchange, One Mile Car Park and along Lake Esplanade with our main bus stop being The Station Information Centre. Just choose your pickup location when you are making your booking.

You can also book by calling 0800 693 722 73 or for international numbers +64 3 573 5508.

TERMS & CONDITIONS
We do not take bookings of more than 8 people at a time. It is because only a group of up to 8 people have the most enjoyable experience at the cellar doors. You can not book separately and join together. If more than 8 people are in one group you will either a) be asked to leave the bus or b) be driven back to Queenstown at a cost of $200.
We have agreements in place for all wineries and we take these very seriously.
If you are wanting to book a tour for more than 8 people please call us for information as we also do tours for larger groups in the buses.
We follow strict duty of care protocols that may result in a person's tour being stopped and removal of the offending passenger in the event of intoxication or disrespectful behaviour.
Our bus is not licensed so you cannot drink alcohol on board.
In the event a passenger soils the bus, they will be charged $200 as a cleaning fee.
You need to include food and water in your planning.
Please be at your stop 5 minutes before departure time. We are not responsible for any delays due to traffic or if you are late.
We recommend no more than 3-4 couples get off at one winery. Small numbers result in a more enjoyable experience.
Wineries have a tasting charge, some waive it when you make a purchase.
A Map and Timetable are provided when you board the bus.

Some places offer discounts when you travel with us.